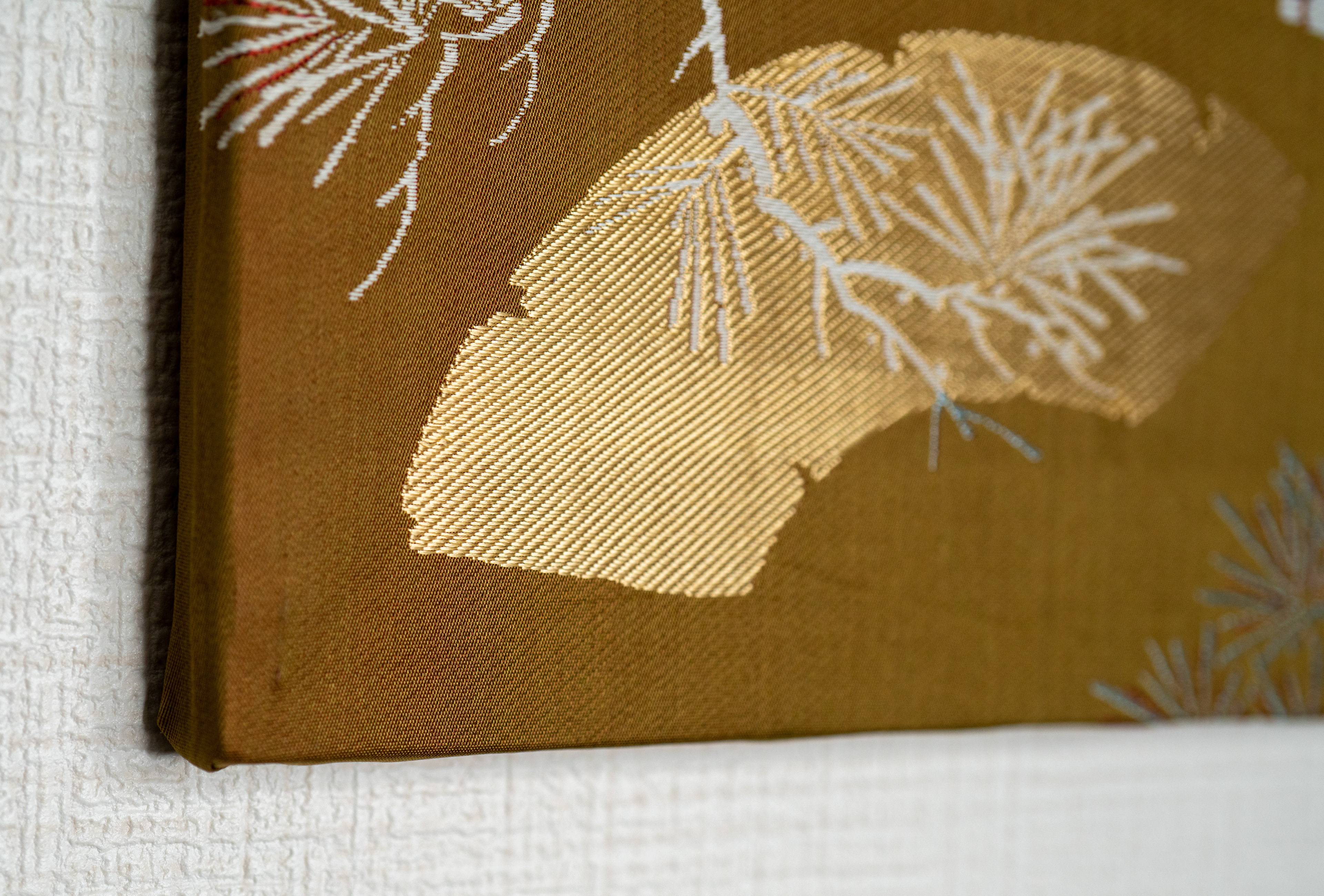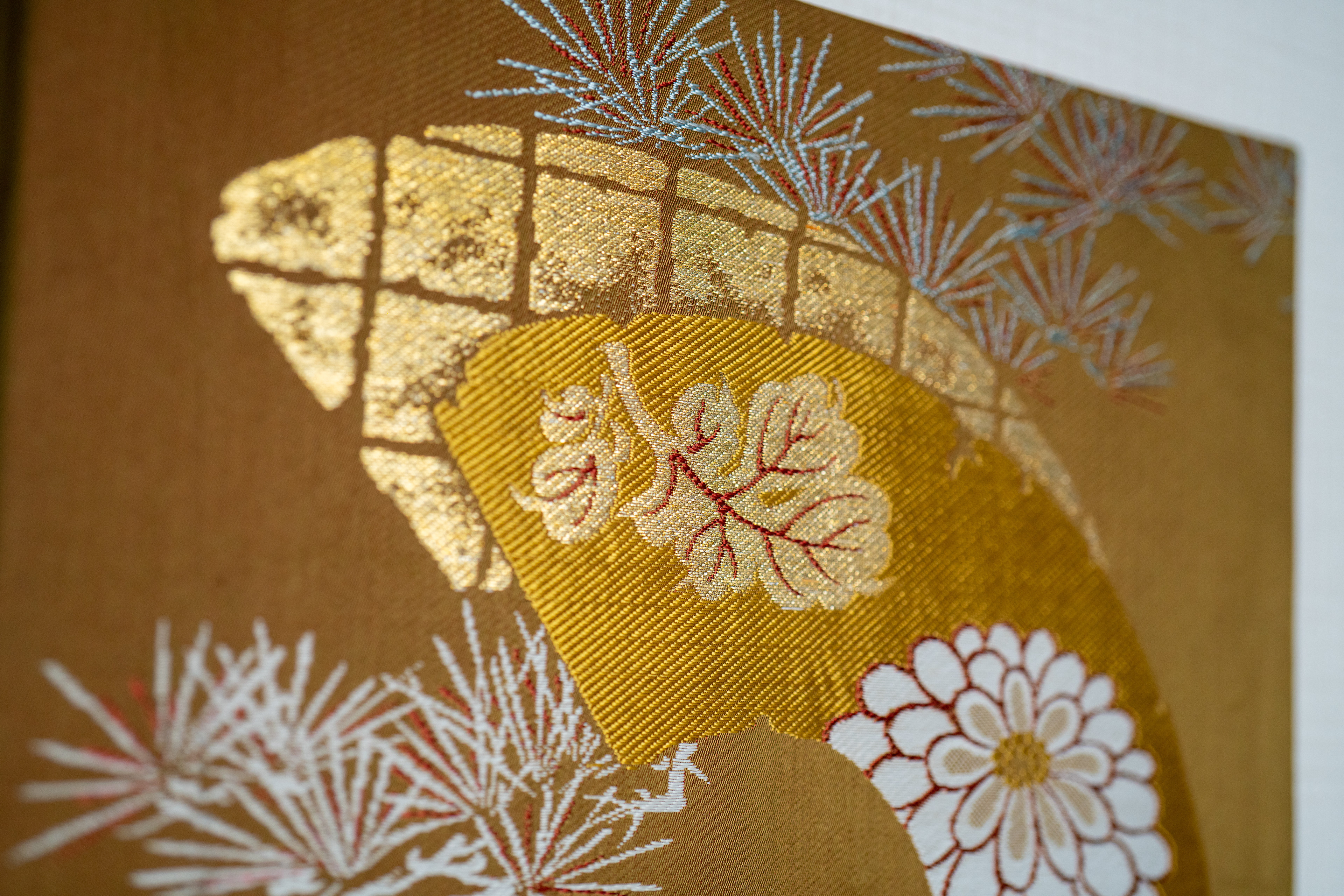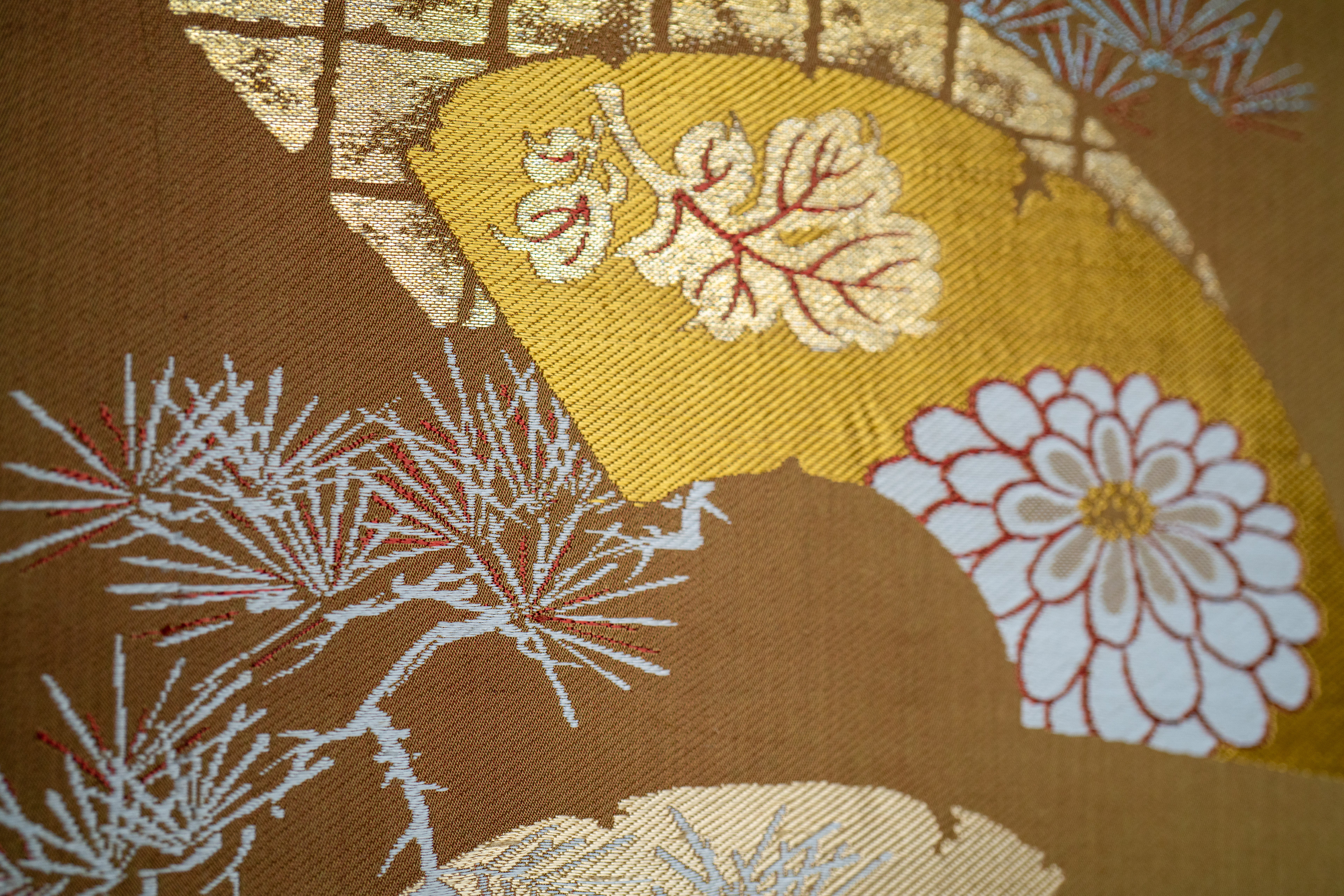 These wall panels are all created using genuine obi and kimono fabric right in the heart of Kyoto, Japan. While we focus on obi panels, we will sometimes create kimono panels as well.
The price includes shipping to anywhere across the globe. If you want to order multiple items, please contact us so we can give you a nice discount (if you purchase on our main site).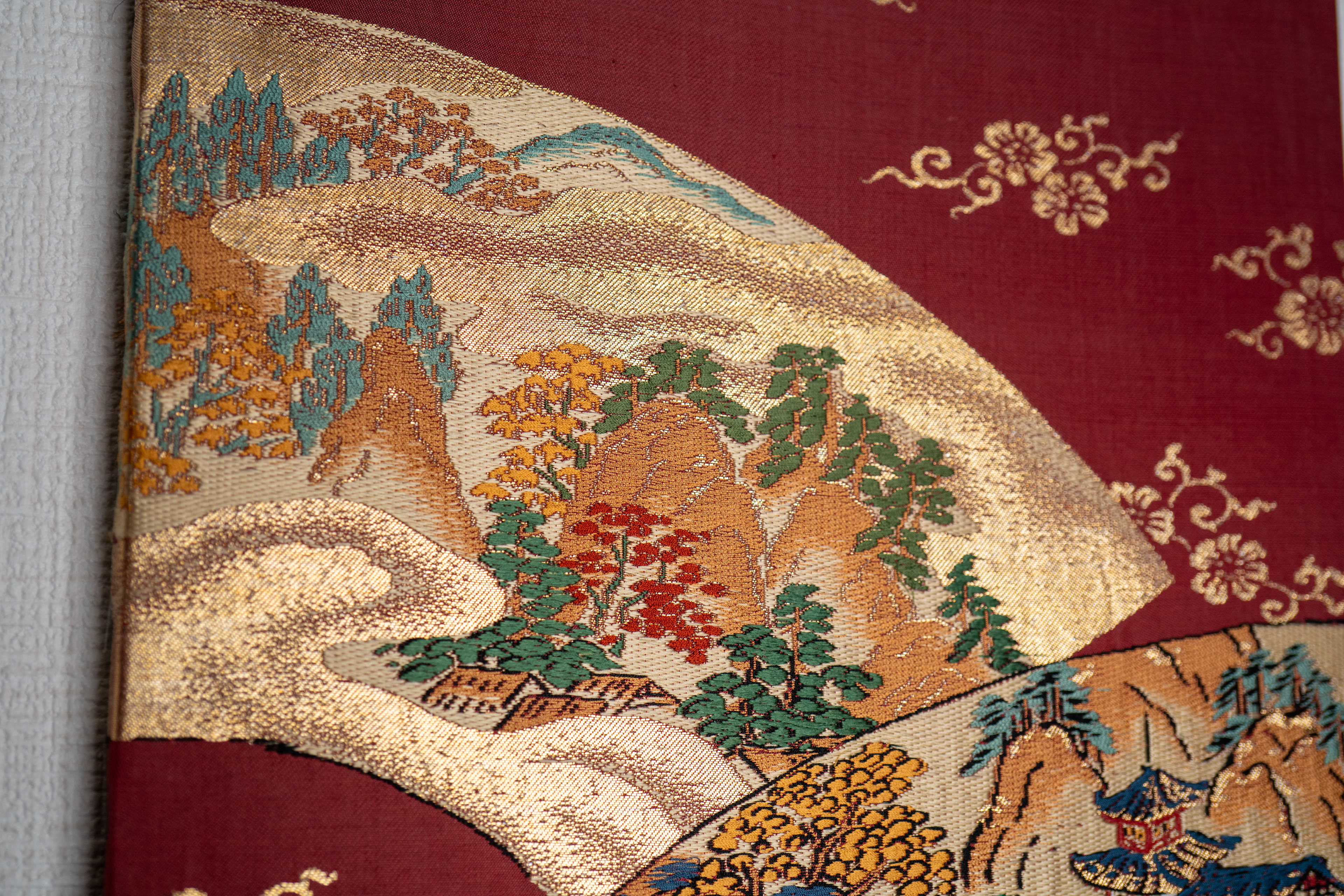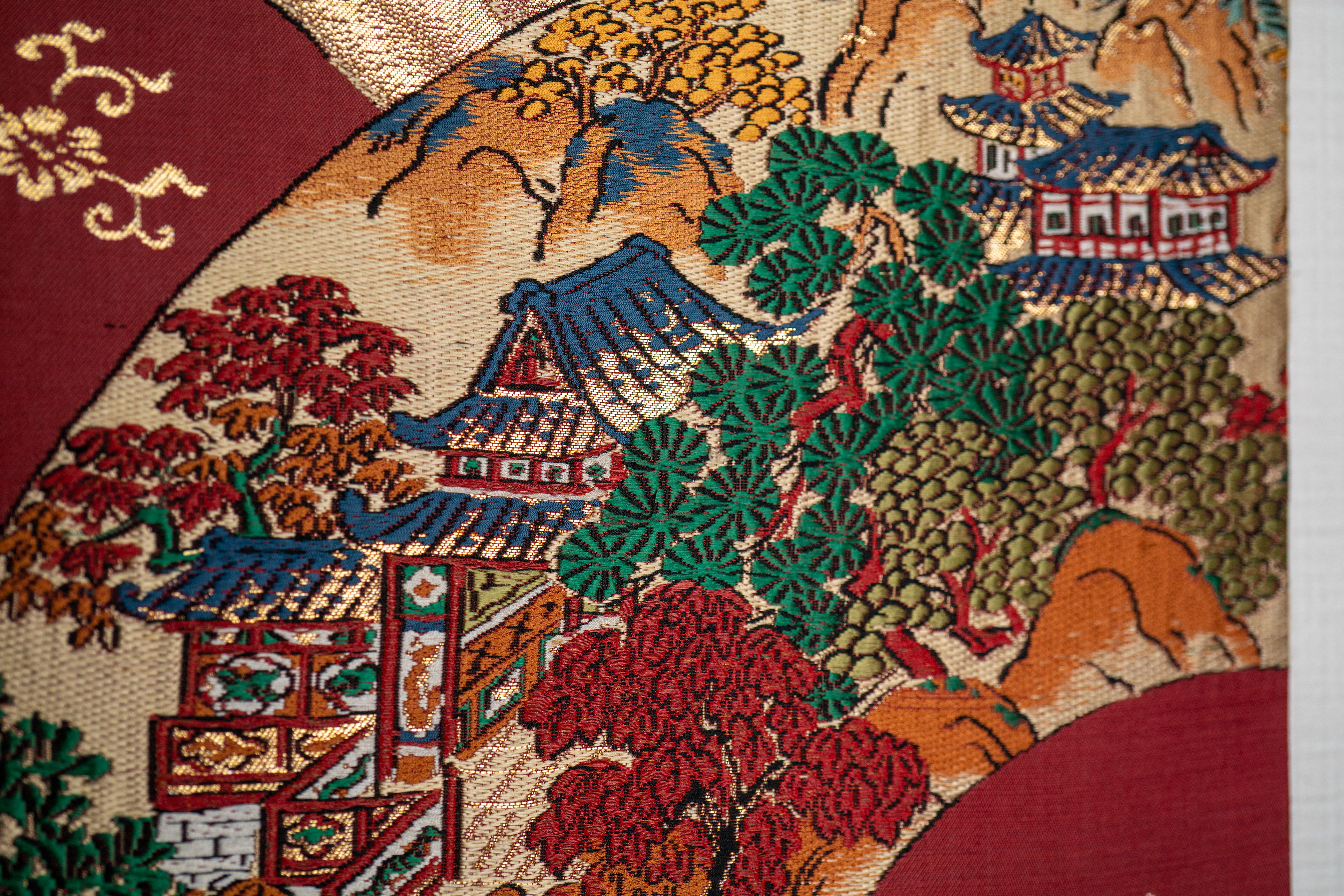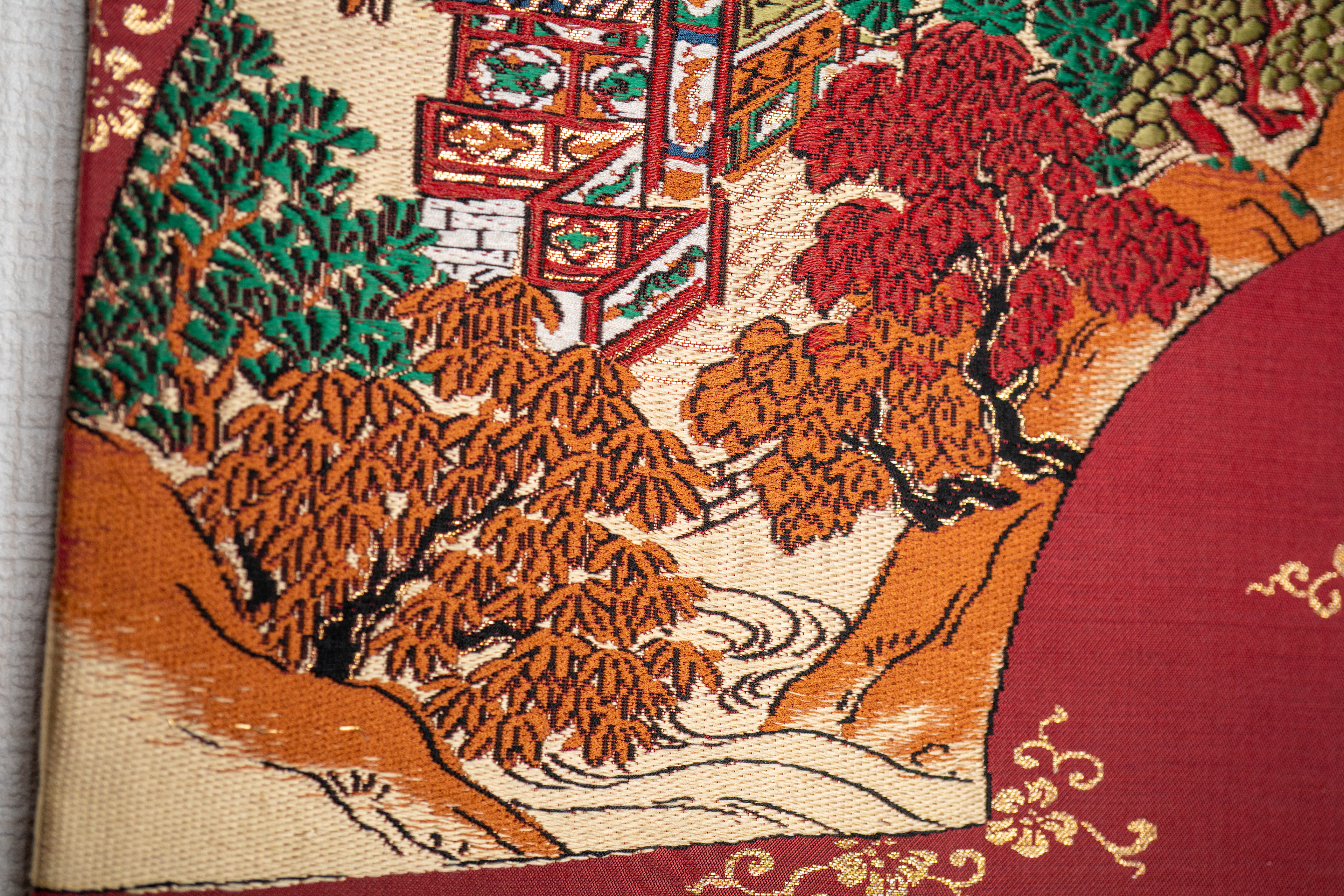 While most of our obi wall art panels are only a single piece, we offer multiple options for those who want more.
Some of our designs are available in multiples (2-8 pieces) and some are in multiple pieces in one (such as a triptych). These next two sets are just like that. The green design can have up to 8 duplicates and the silver one is a triptych.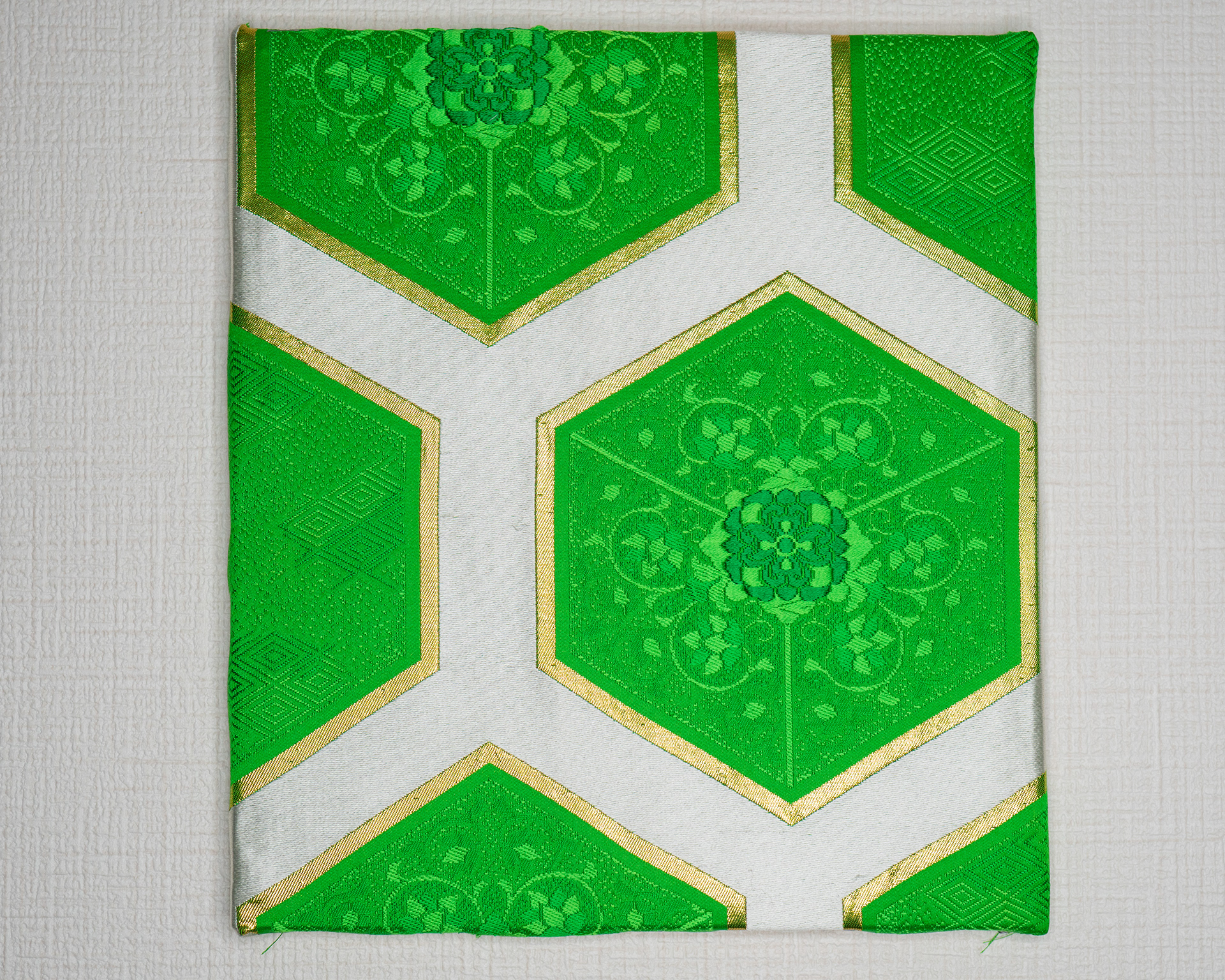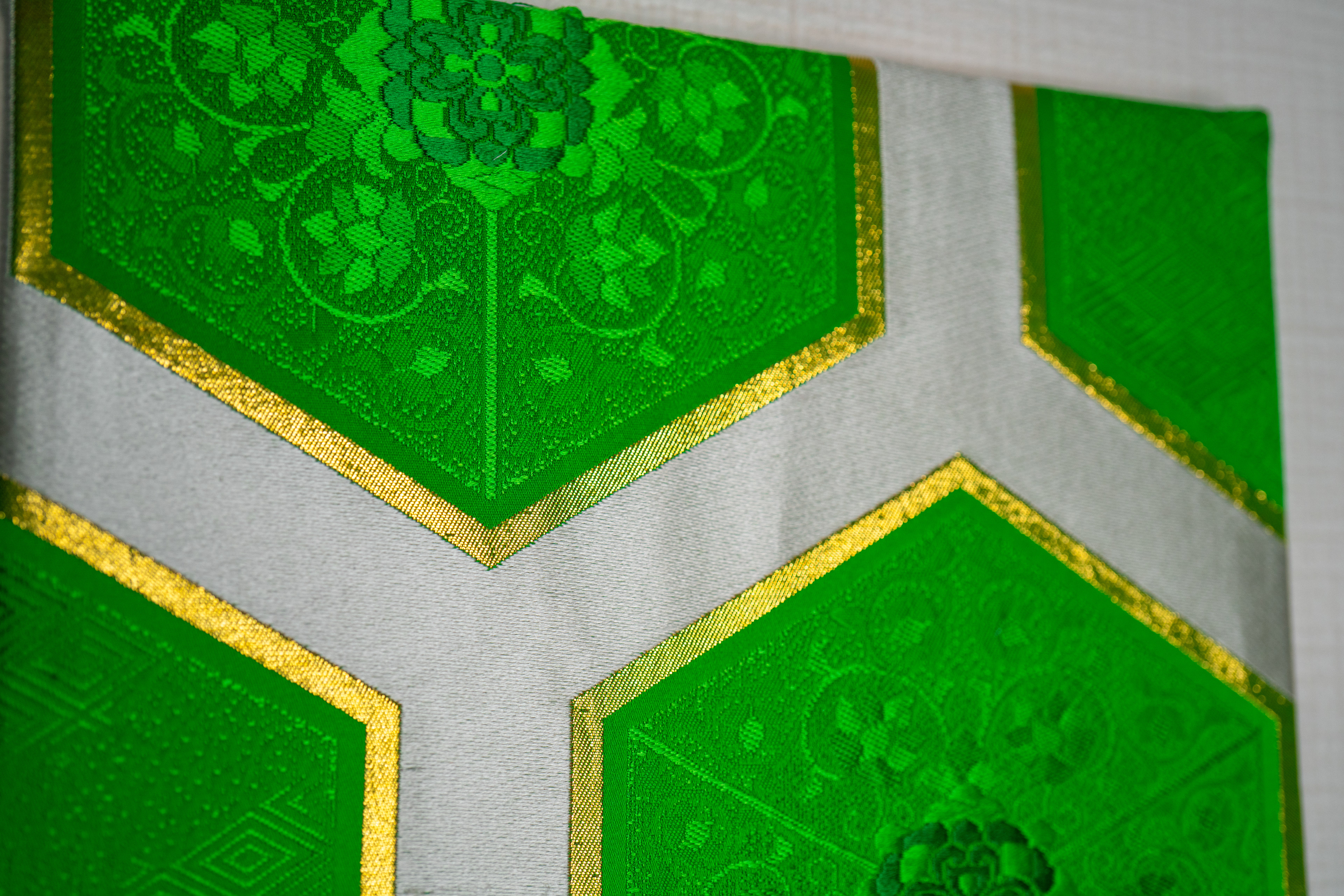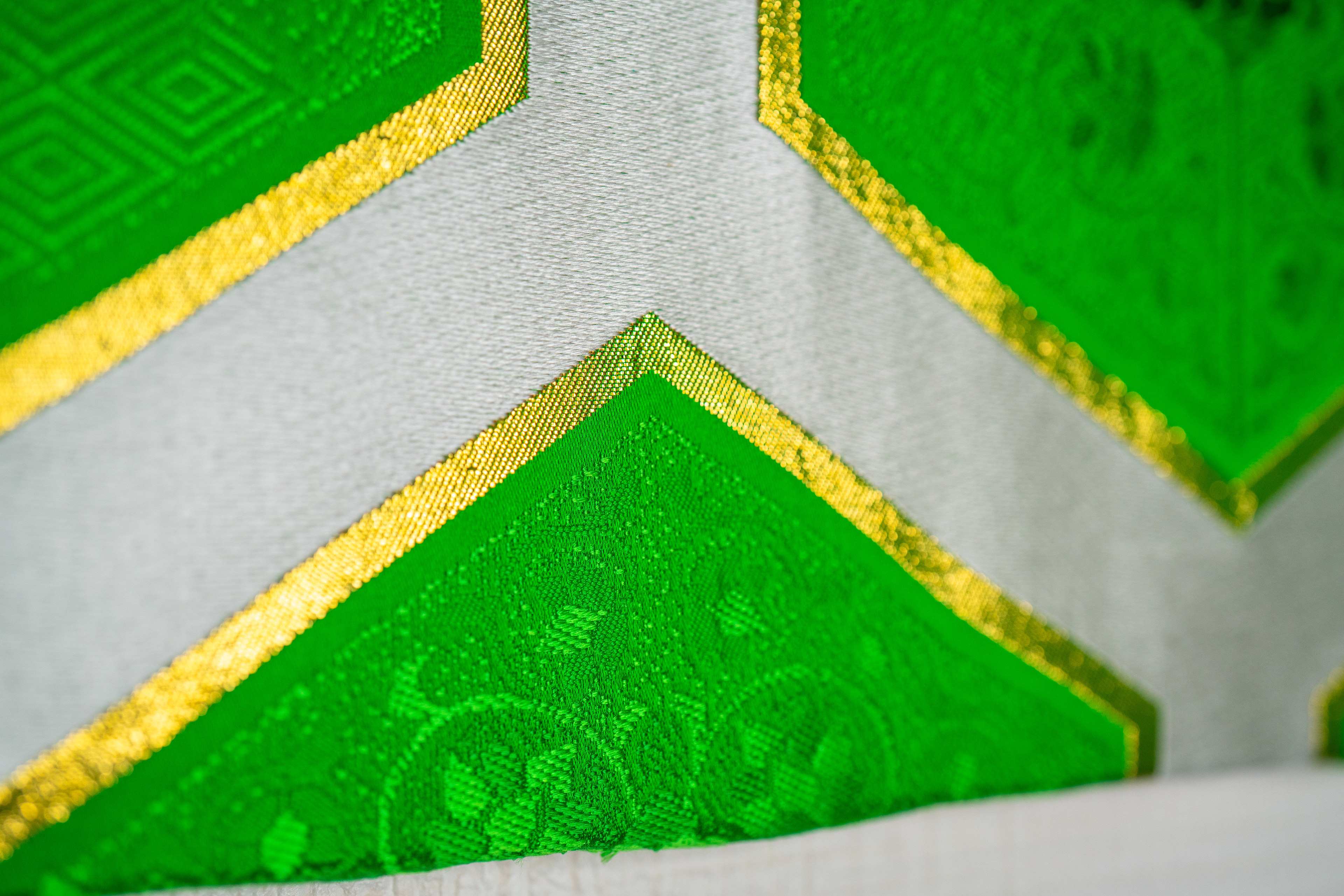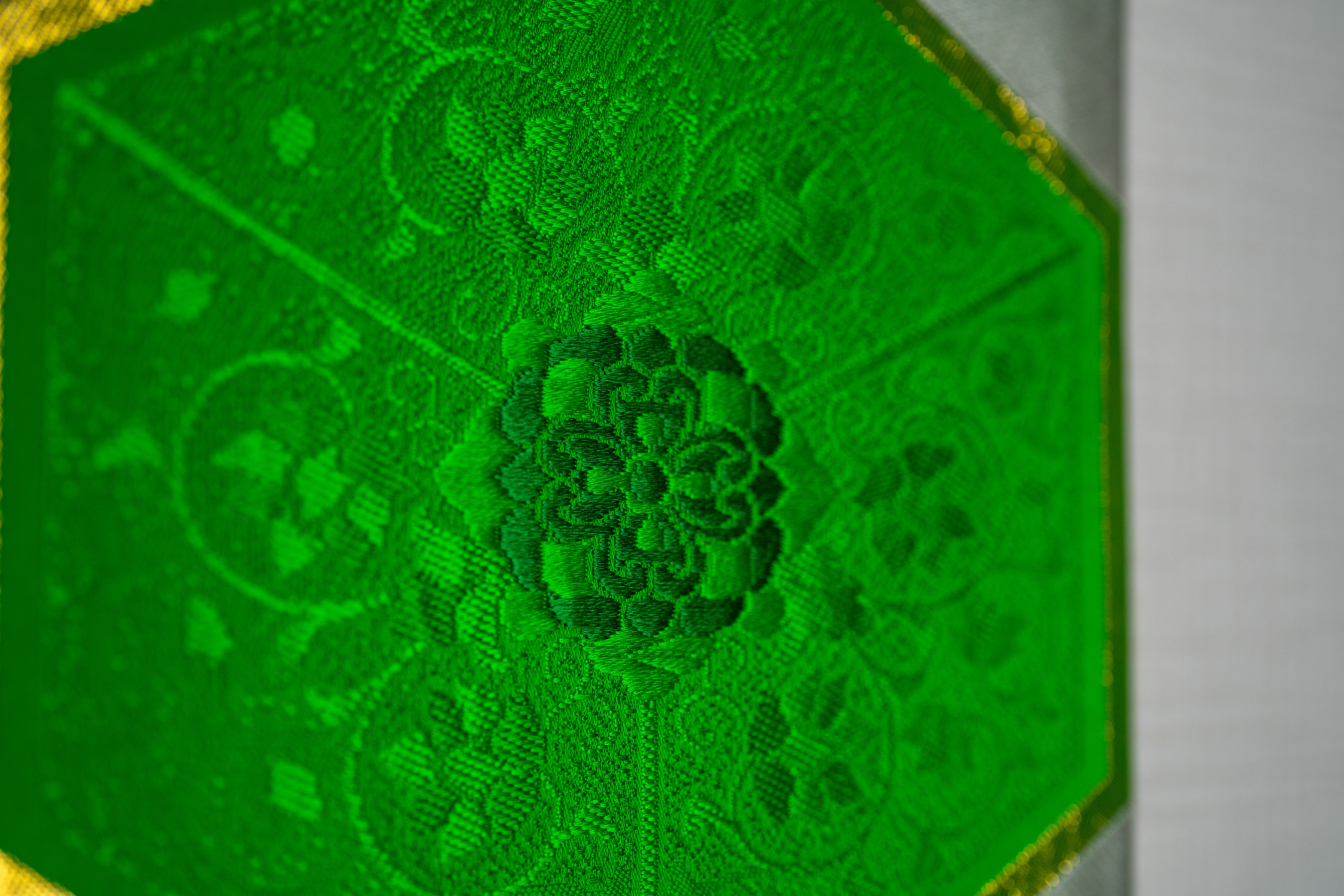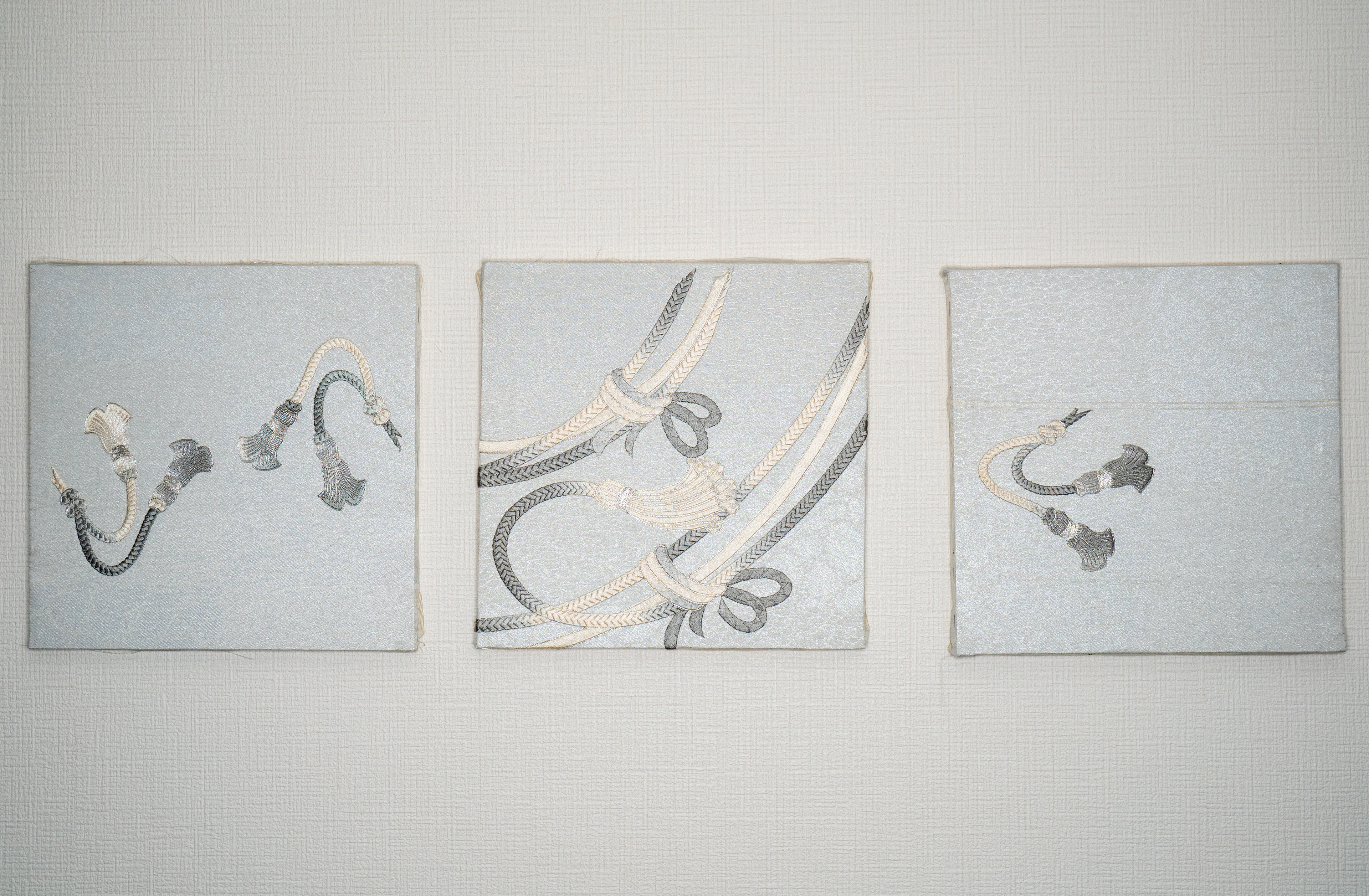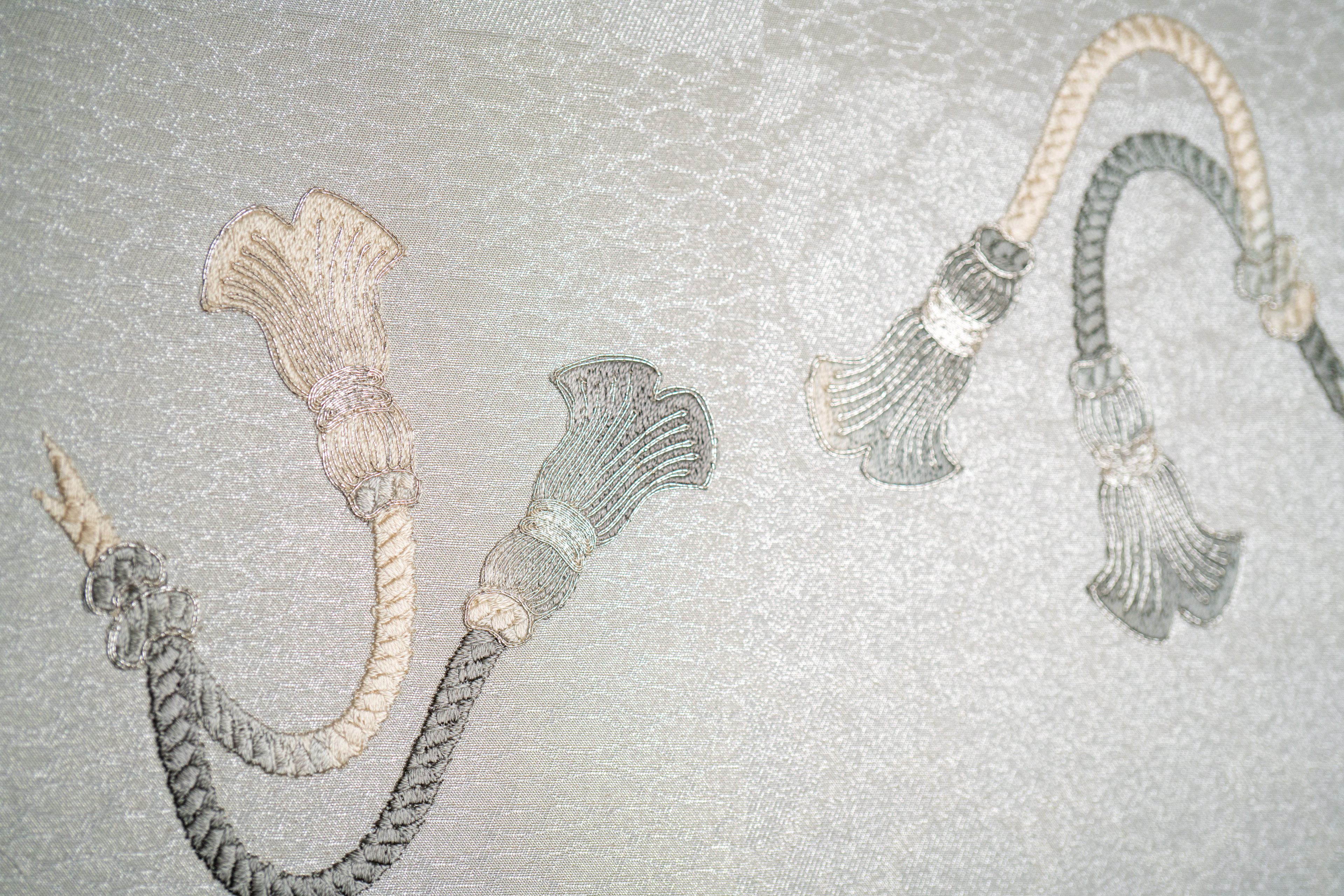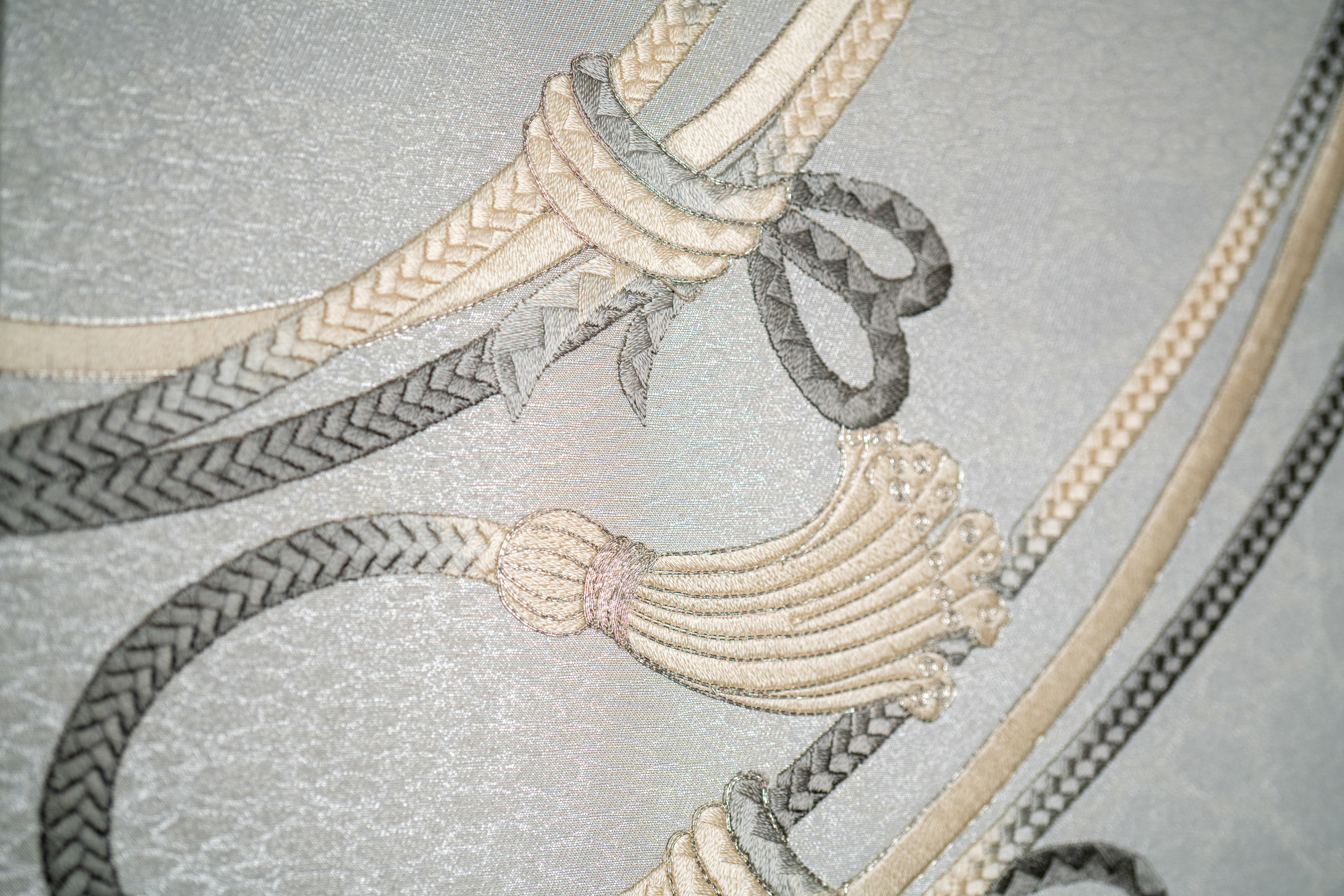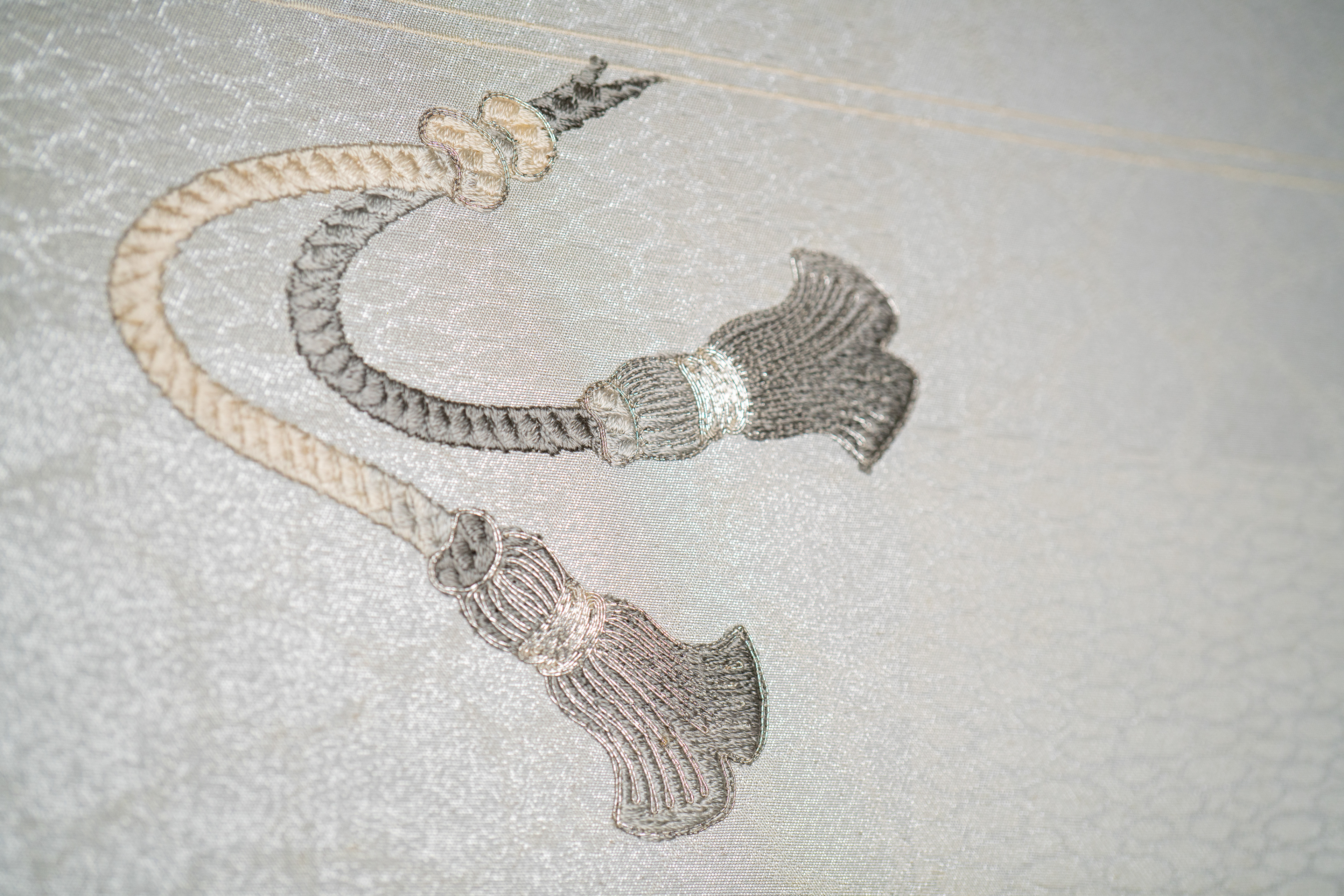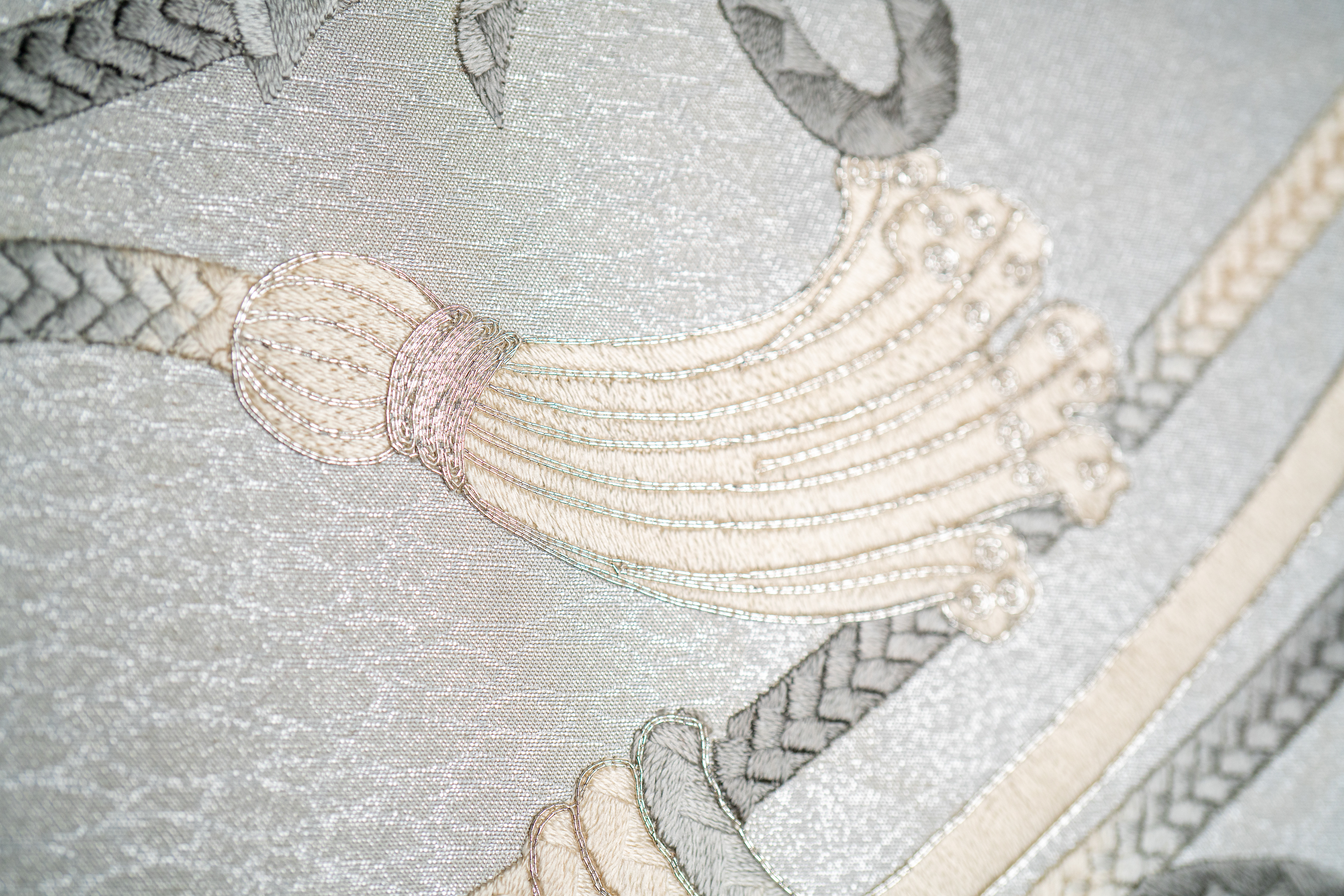 What is an obi?
Well, an obi is a piece of traditional Japanese clothing, and is used as a belt for kimonos. It helps hold the kimono tight and is also used for aesthetic purposes. They are typically embroidered and feature many interesting designs and patterns.